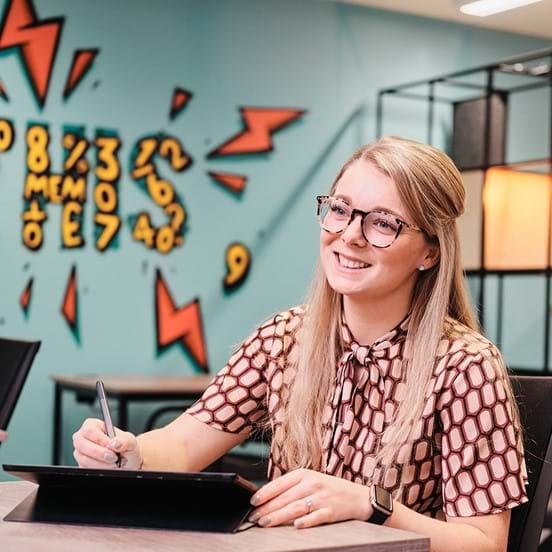 Charlotte Trigg
E: ctrigg@chapteronetraining.com
T: +44 (0)1534 709590
M: +44 (0)7829 726442
Connect on LinkedIn >

We started Chapter One to shake up the training industry and to challenge the status quo. Since the launch, we have managed to create a community that our students love being part of as well as a home that we are proud of.

After qualifying as an accountant I went on to take my Project Management qualifications, Prince 2 and Lean Six Sigma. I moved from an accounting role to the business improvement team which allowed me to gain further in depth understanding of operational functions of a business, system implementation and to develop further skills of project management.

This role allowed me to realise my love of system implementation and the efficiencies that can be created through research, understanding and patience! When I'm not teaching in the classroom, this is where you will find me- (getting my geek on!) looking at ways to improve our business internally and externally.

I have grown up playing competitive sport and am also a qualified ski instructor, so teaching has always been a key part of my life. As a tutor, I am encouraging, friendly but firm and have a strong belief that anyone is capable if they are determined and resilient. I love being in the classroom and I'm sure my students will vouch for that!