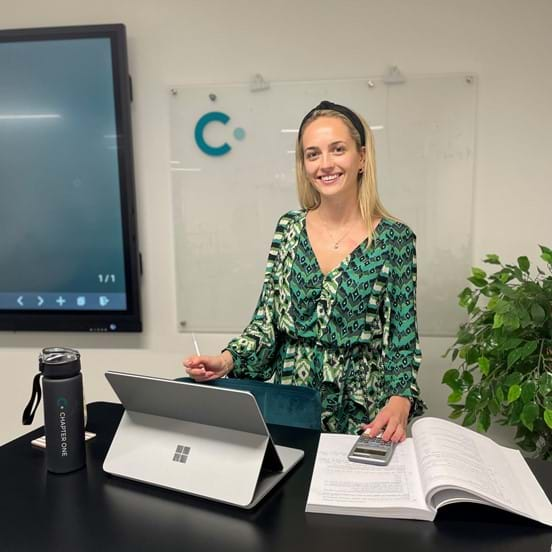 New Team Member
Alice has recently joined our growing team and is so excited to get in the classroom and meet our students.
Alice is an ex-Island tennis player who passed all her exams first time with excellent results. Alice has joined us from JTC and has previous experience at Apex and KPMG.
Her relatability and enthusiasm will definitely be welcomed in the classroom!
"Chapter One is a home from home. I have never felt intimidated or isolated, even being in a class full of people I didn't know on my first day!"